FASTEST MAKEUP REMOVER BALM!
0.1% Bisabolol And 1% Avena Sativa Oil (Oats Oil)
Get a FREE Makeup Remover pad worth INR 150
Know more about the product 

Remove stubborn makeup with just a couple of wipes now only with

Deconstruct's Soothing Cleansing balm! 

Deeply cleanses your skin
Removes sunscreen & waterproof  makeup
Moisturises and calms inflamed skin
Hydrates skin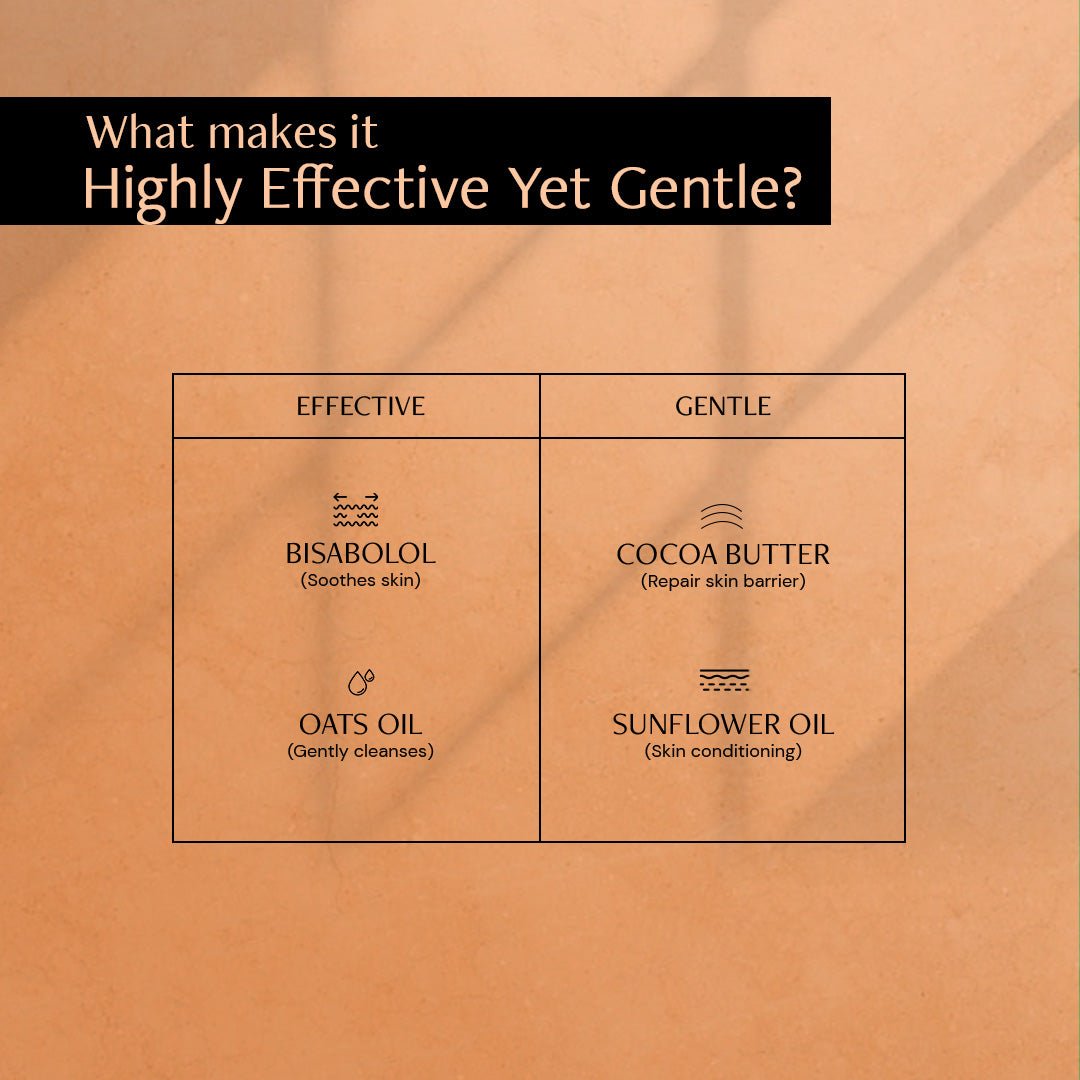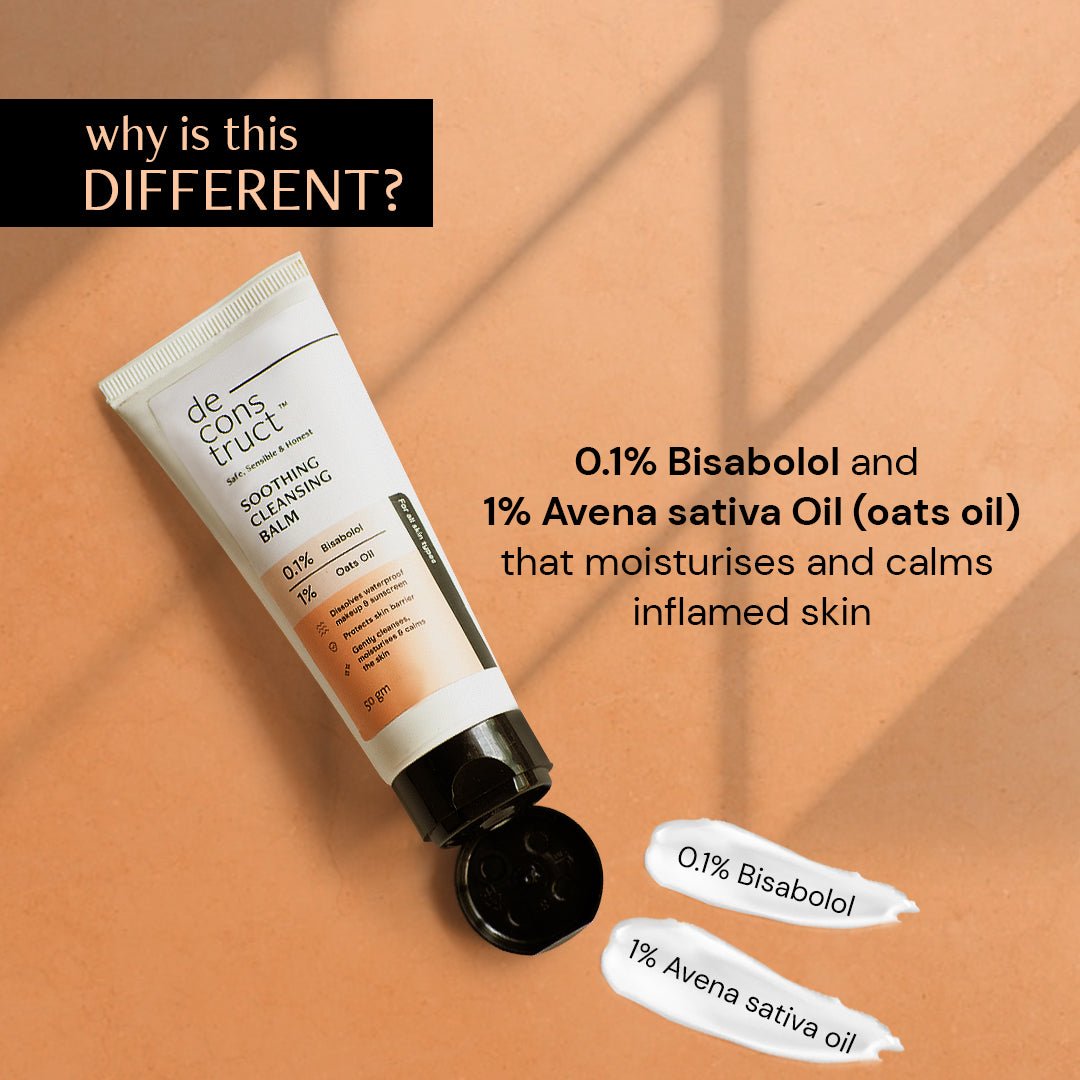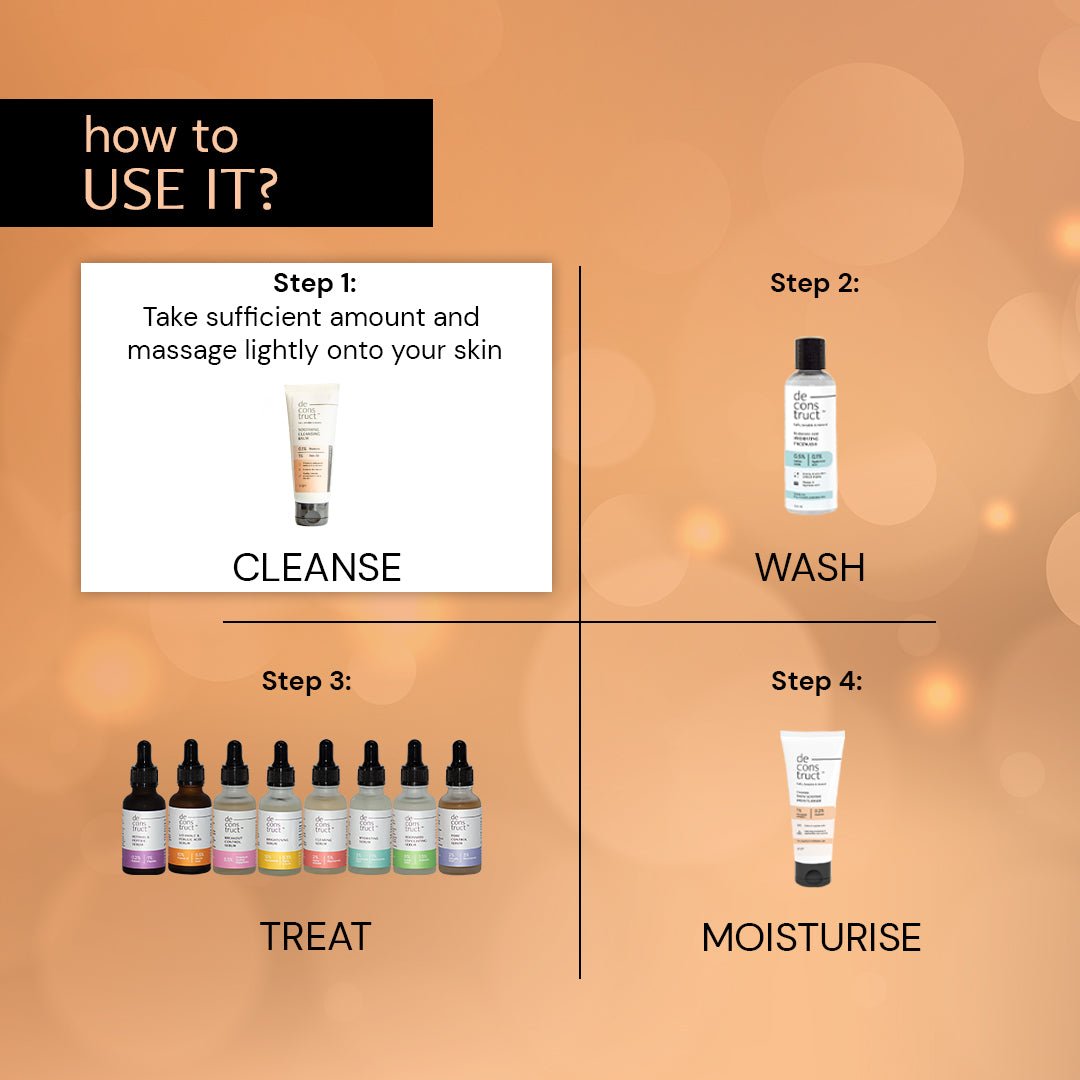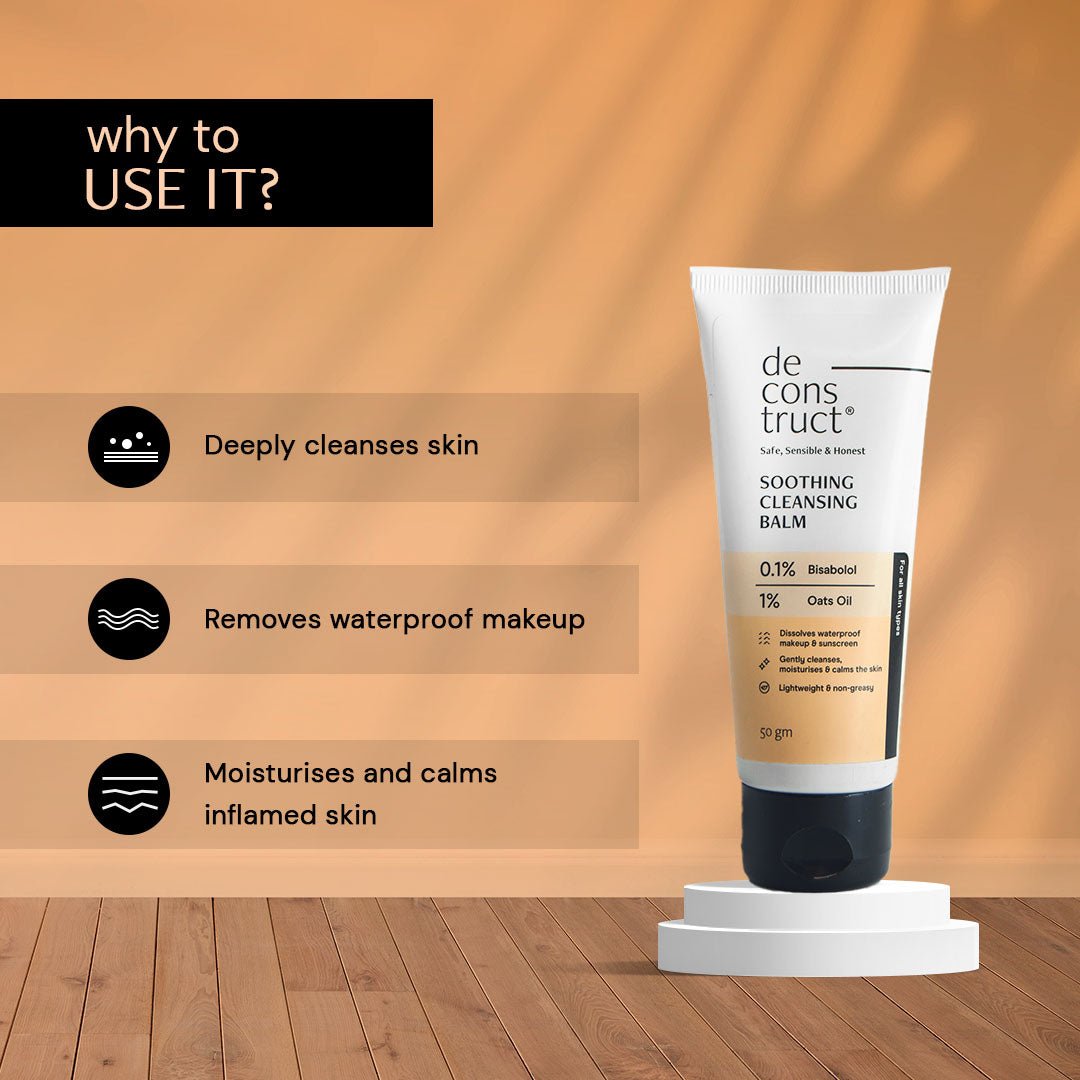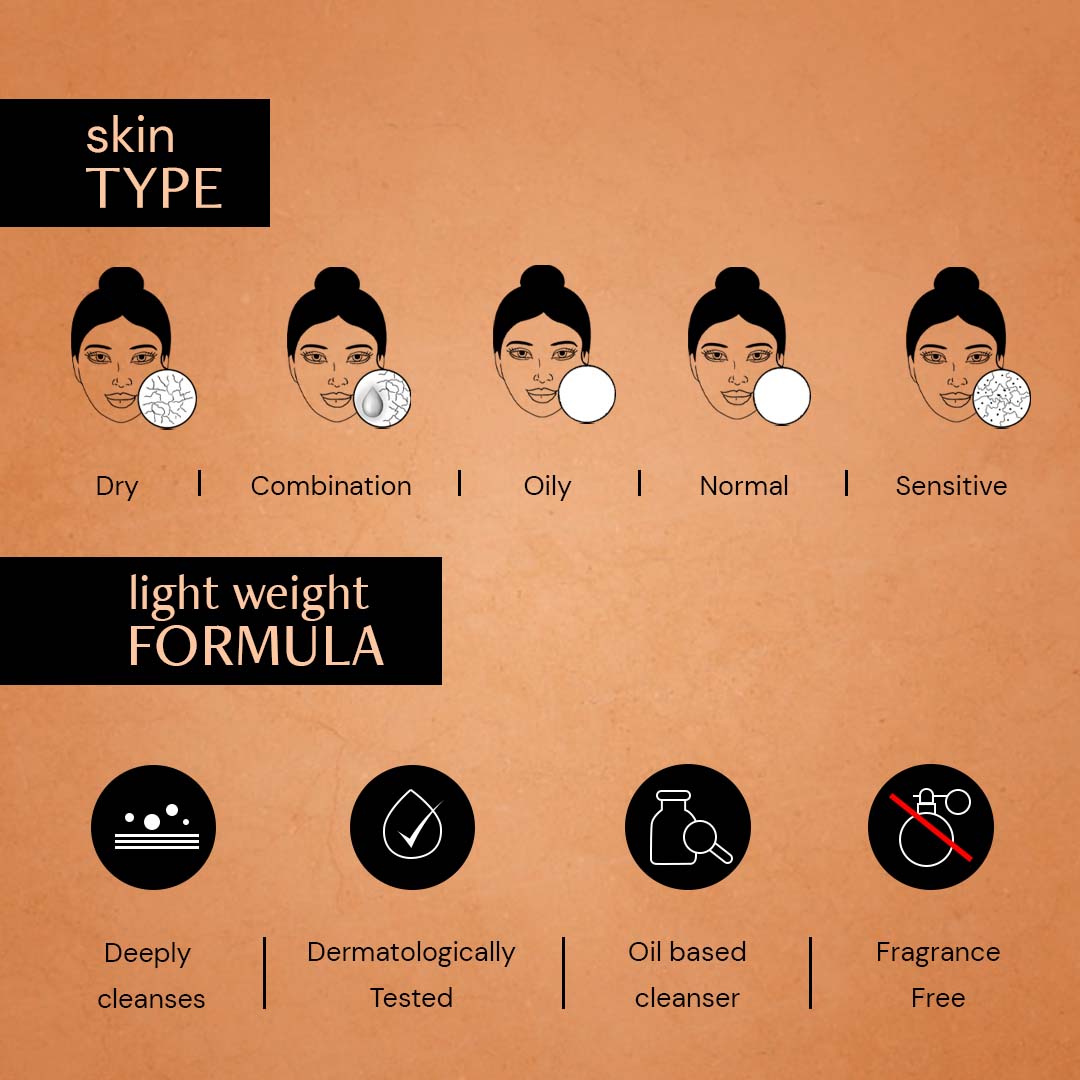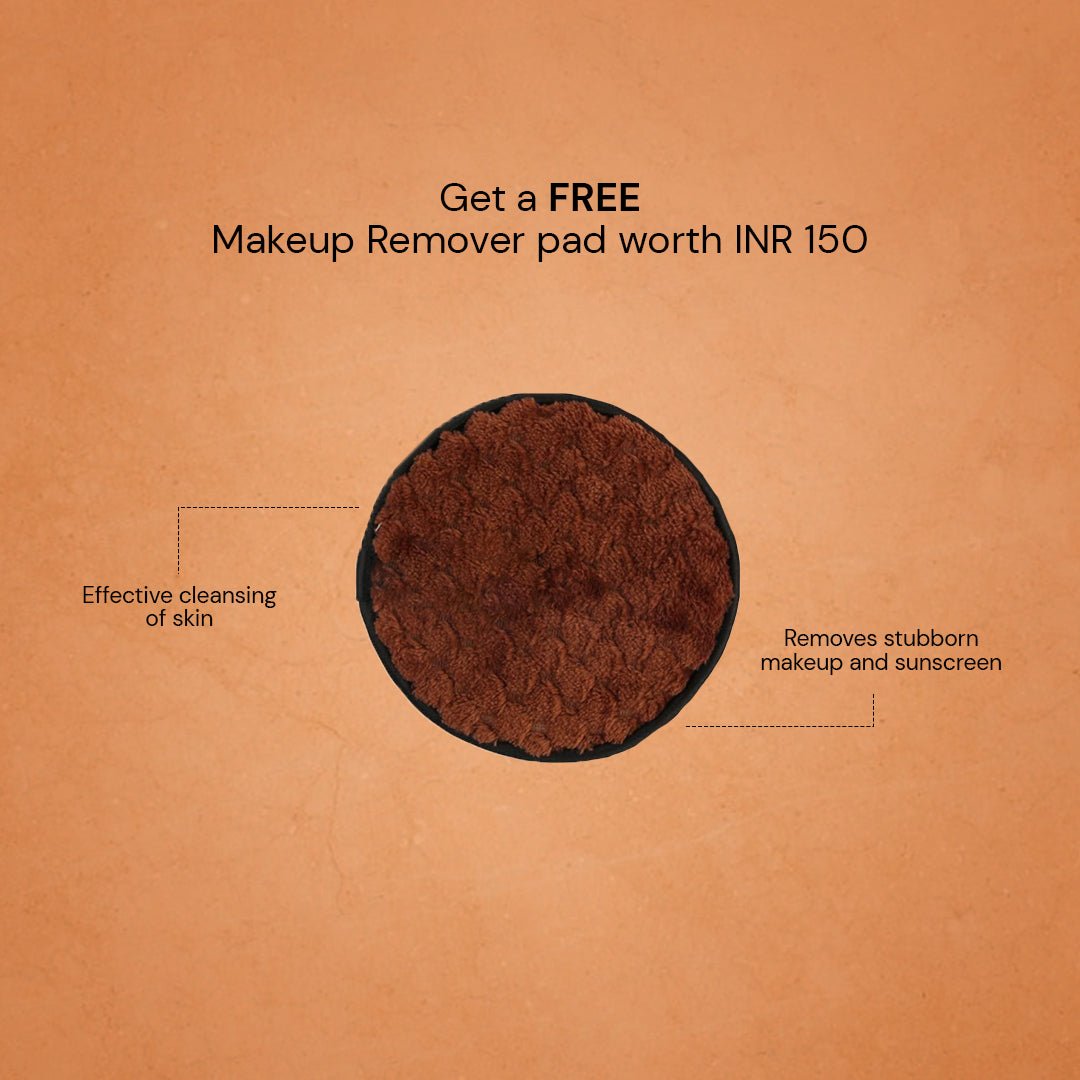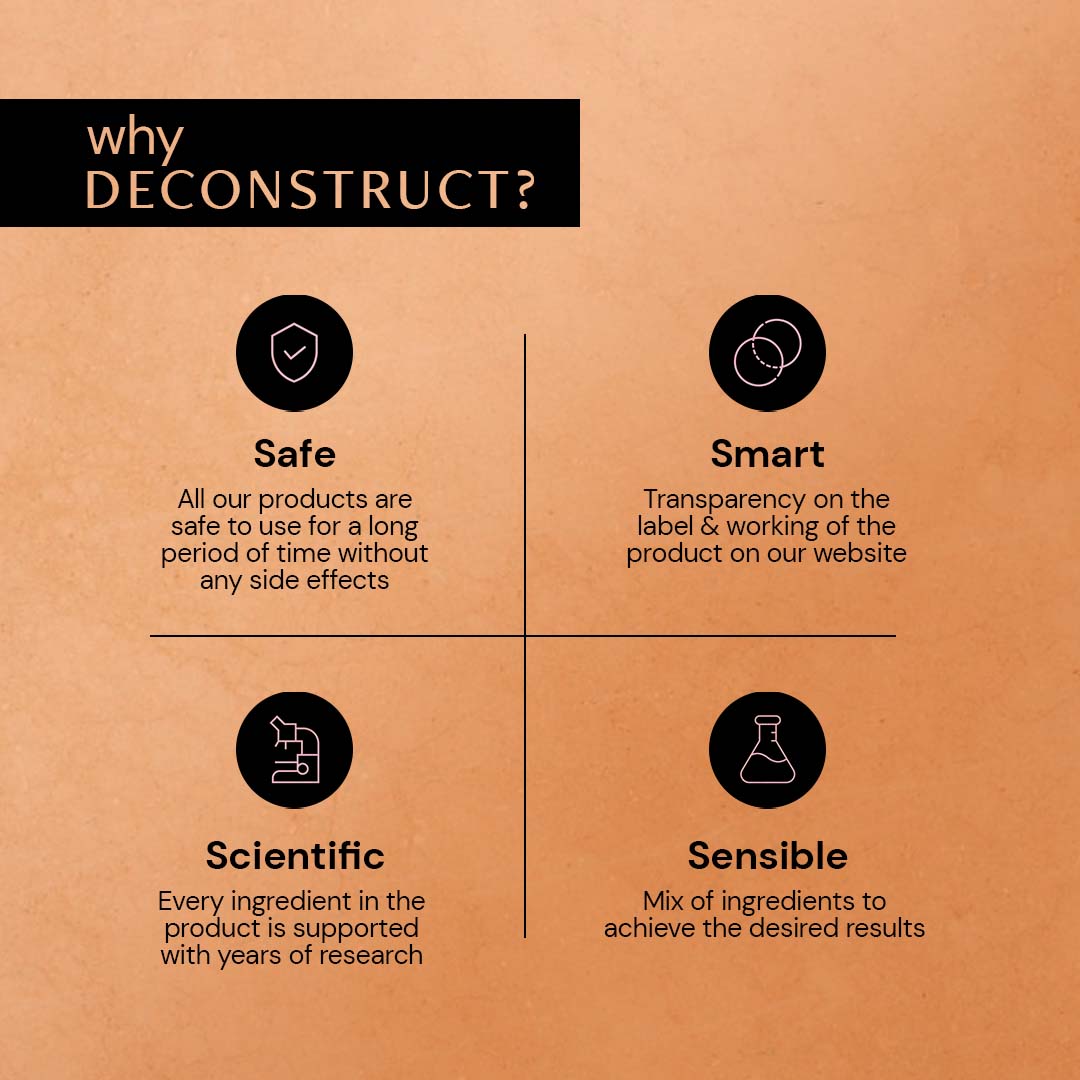 REMOVE MAKEUP IN A JIFFY!
TA-TA BYE BYE WATERPROOF MAKEUP!
Remove harshest waterproof makeup and sunscreen in an instant now with our soothing cleansing balm which has  0.1% Bisabolol And 1% Avena Sativa Oil (Oats Oil). 
A special lightweight gel formula that will keep your skin hydrated and moisturised! 
Get your makeup remover now and remove makeup in a jiffy!
FAQs
What Skin types can use soothing cleansing balms?

Soothing cleansing balm is a lightweight smooth textured creamy balm that is suitable for all skin types including oily and sensitive skin types.
Where will cleansing balm go in a double cleansing routine? Which will go first, cleansing balm or facewash?

Cleansing Balm would go first in a double cleansing routine as it is oil based and is effective at removing sunscreen and makeup. We recommend following with a gel or water based cleanser.
Is cleansing balm safe for acne sufferers?

Oil-based cleansing balms are good at removing grime, makeup, sunscreen, debris and other pore-clogging substances from the skin, hence it will not cause any unnecessary breakouts and are safe for acne sufferers too.
My skin type is oily. Will using cleansing balm make my skin more oily?

Using cleansing balm will not make your skin oily on purpose rather it will help clear the pores containing sebum and oil thus making it cleaner. Besides, it will not remove excess oil from the skin, which means no stimulation of sebaceous glands to produce more oil.
What is the difference between micellar water, cleansing balm and face wash?

These all, to some extent, act as makeup removers/cleansers.Generally cleansing balm is used to remove sunscreen and heavy waterproof makeup, whereas micellar water won't dissolve much of oil soluble waterproof makeup. However, it can remove minimal makeup and cleanse the skin. On the other hand, face wash cleanses your pores more deeply and usually lathers into foam during application and it has to be washed off with water.
Great service
Wrote a complaint stating delivery issue and I'm glad to say that my voice is heard. Deconstruct team acknowledged my review and sent another product to me. Really appreciate it.
Best!!
It melts the makeup and dirt from the face. No artificial fragrance which is the best part.
Excellent product
Remove makeup and sunscreen so well. Its my third purchase. Now a permanent stuff in my am skincare routine. Best product for this price
Love the consistency
Love the milky consistency of the product. Helps to remove my makeup effortlessly.
Amazing affordable cleansing balm
An amazing and affordable cleansing balm it is. Works great to clean out pores and makeup, love the product. Gonna buy again and recommend to everyone