With 0.5% Piroctone Olamine + 2% Salicylic Acid + 1% Prebiotic
Get a Hair Scalp Massager worth INR 250 FREE
Know more about the product 

Itchy scalp and dandruff is embarrassing! 

It's time to get a clear and healthy scalp now!

Water based lightweight quick absorbing
Controls dandruff causing fungi
 Reduces itching by giving proper hydration
Soothes irritated & itchy scalp
Fights dandruff & reduces flakes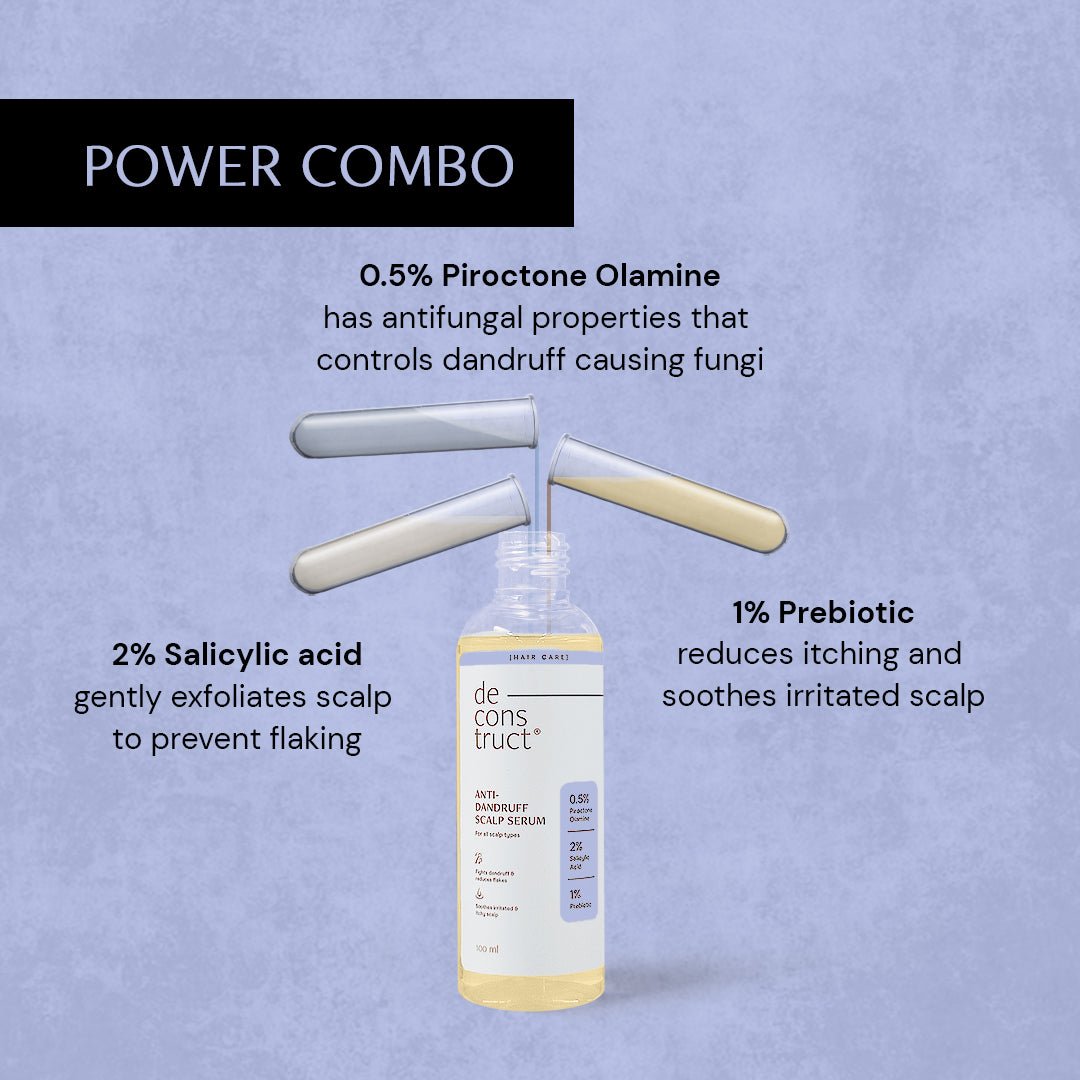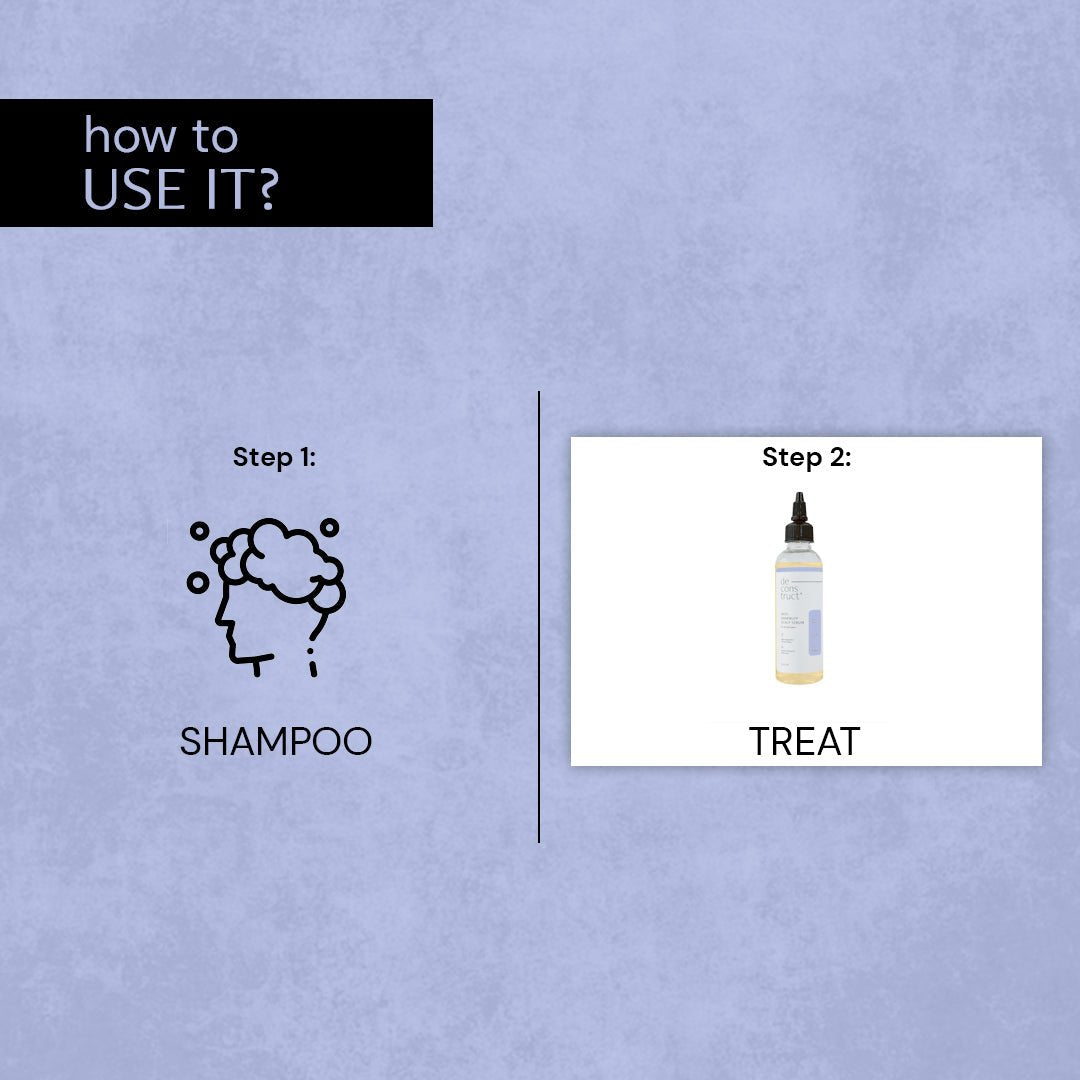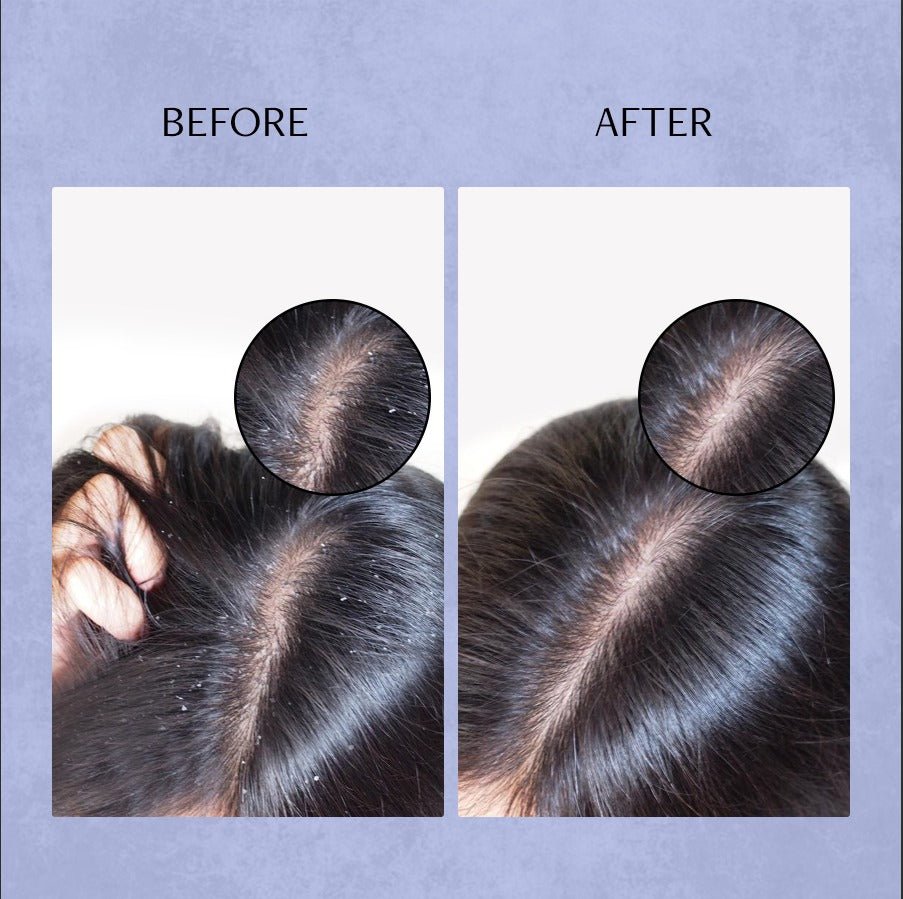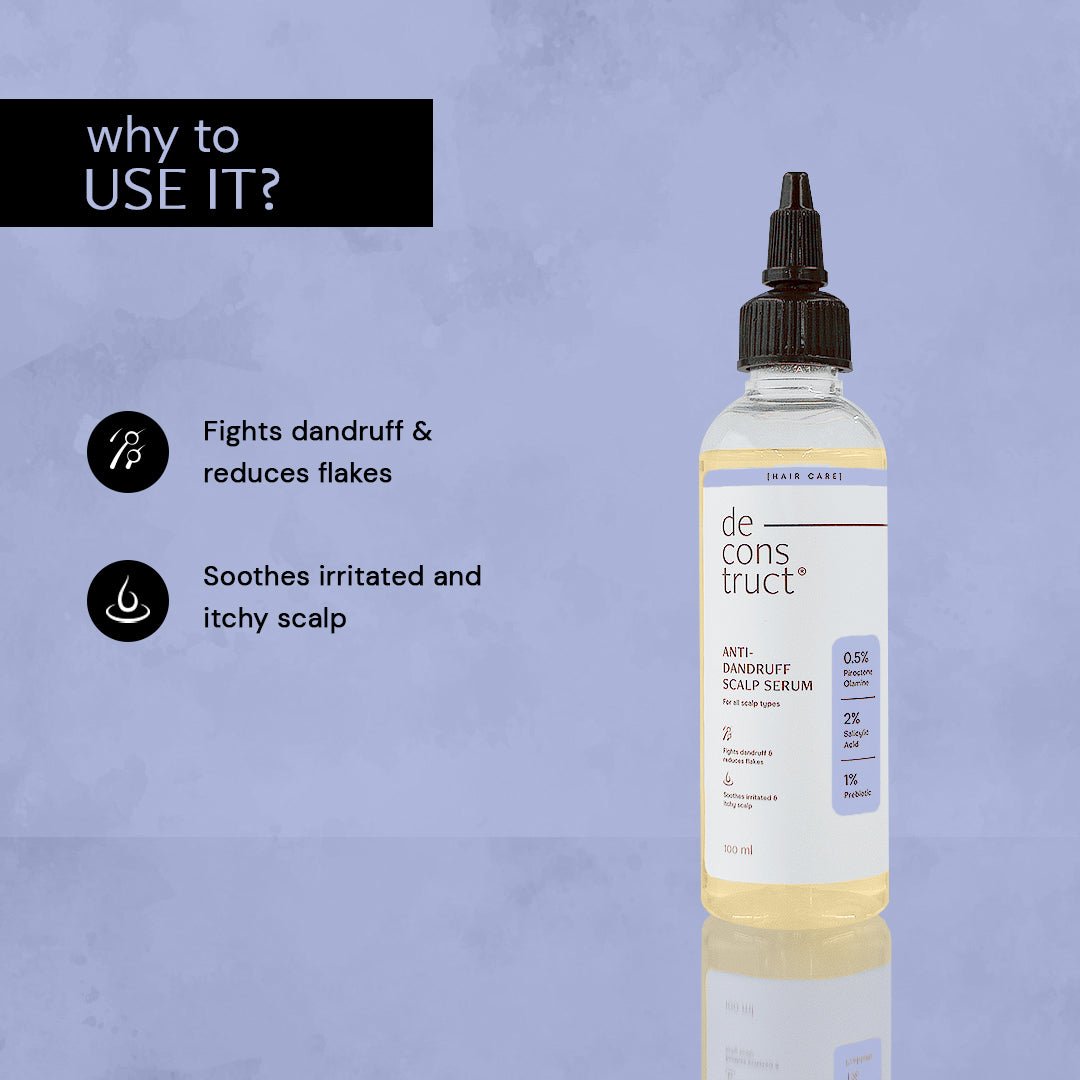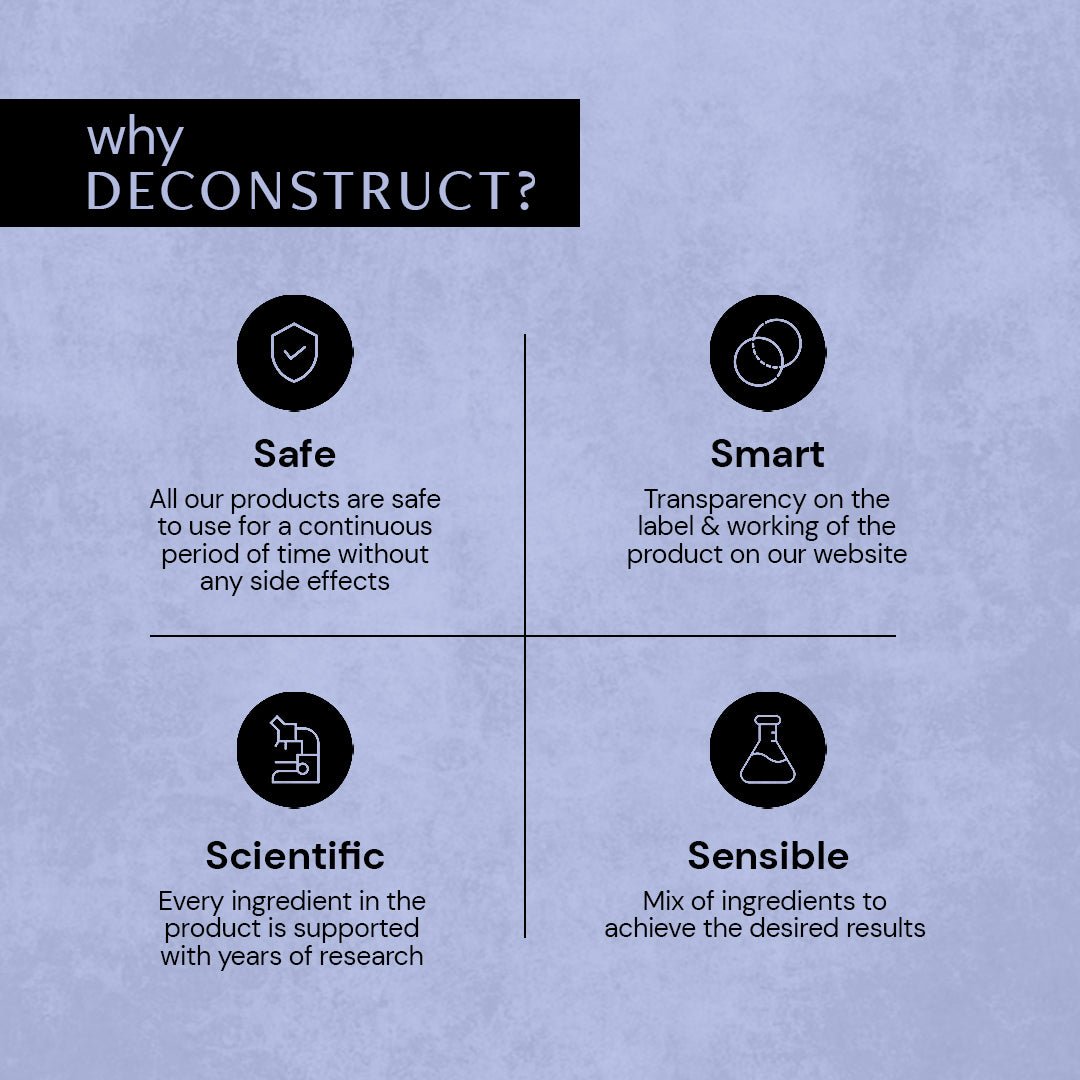 FINALLY! A TREATMENT FOR DANDRUFF!
GUARANTEED RESULTS? A BIG YES!
FAQs
Does hair serum remove dandruff?

Should one be using hair serum for dandruff removal? The answer is no. Hair serums do not help remove dandruff as they are formulated to keep the hair frizz-free and add shine. Scalp serums on the other hand help deal with the issues related to scalp such as dandruff using a specific set of ingredients that work on resolving this issue.
Should anti-dandruff serum be applied on hair or scalp?

Dandruff is an issue associated with the scalp which is usually flaky and itchy, hence Anti-dandruff serum is supposed to be used on the scalp as that is where the actual problem lies, and not on the hair length.
Best customer service
When I received the package, it was damaged by the courier. When I raised the issue, the team responded kindly and sent me a replacement. I am amazed by the service. The product has done a good job in controlling my dandruff
I'm not the person who will write a review but if you have dandruff and itchy scalp, believe me this product is saviour works like magic 🧚🏻‍♀️💕 thank you de-construct for such an amazing product I bought this multiple times please give us good offers 😉♥️
Indeed, the best one!
I have been using this serum for past 3 weeks and I find this one really effective compared to any other product I have used before...
Miracle to me!!
Hi there, i just want to leave a comment from my experience. I recently bought anti dandruff serum and I worked like magic. I have been suffering from dandruff issue for the last 2years and none of pharma products could help me out. Once i started using deconstruct serum it reduced my dandruff drastically. I won't say i got rid of the issue completely, but i am very much hopefull. I also started using the ordinary multi peptide serum just before deconstruct come with this new serum. I really want to have some serum from deconstruct which will work for hair volume and hair fall. Take love'ù§
Works like magic
I have been using this serum for a month on the recommendation of youtuber Chetali Chadha, after every alternate head wash. ( Twice a week) and it has visibly reduced my dandruff to a large extent. My scalp used to be very itchy and flaky. But all thanks to their anti- dandruff serum. It was great rescue üåü